I've realised that this blog has strayed somewhat from my original aim of it being about my journey of learning Welsh, and more just my opinion on various language-related things.

So, in a return to its true purpose, this post is a review of the book "Yn Ei Gwsg" (In His Sleep) by Bethan Gwanas.

Dafydd walks in his sleep. It's part of the reason, he suspects, for the breakup of his marriage and it gets him into all sorts of odd situations with his neighbours. One morning, however, it takes a more sinister turn when he wakes up covered in blood - not his own - and sets off with his faithful dog Wmffra to follow the bloody footprints to find out to whom the blood belongs.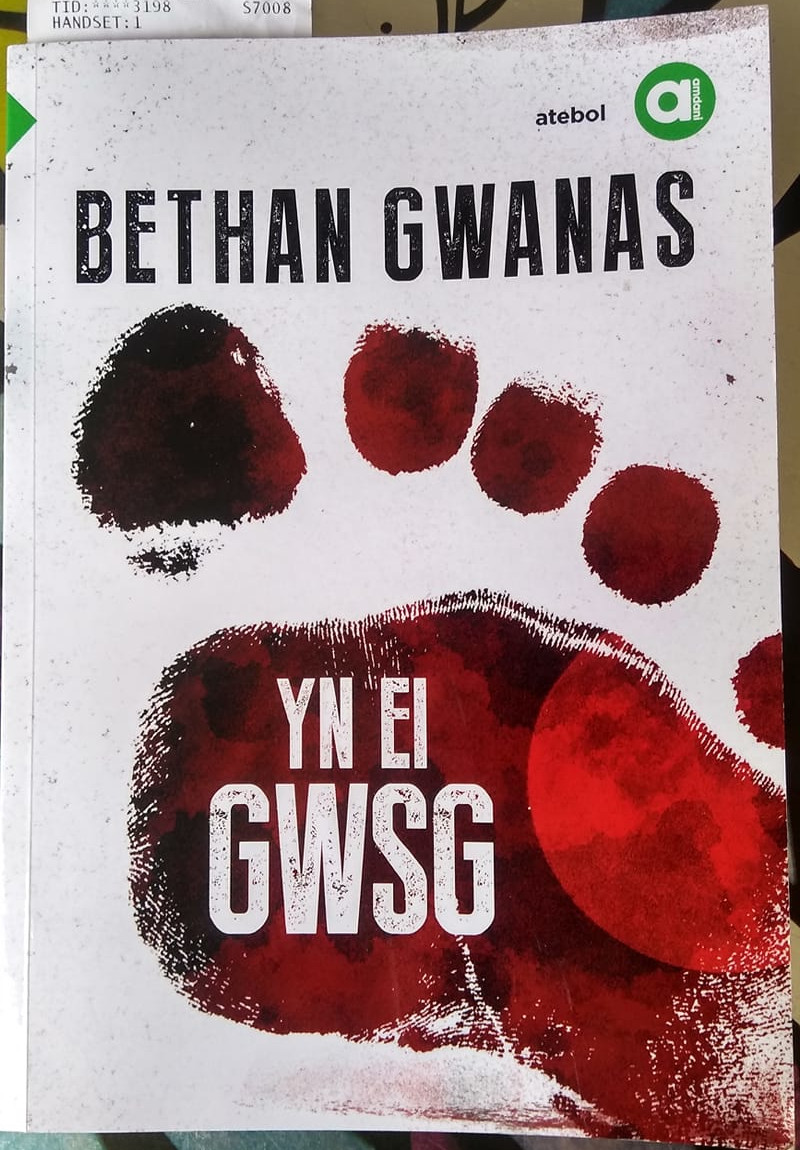 The book is not nearly as dark as that synopsis makes it sound. It's actually very light-hearted, humorous and a touch sad in places. Bethan Gwanas writes novels for native Welsh speakers as well as learners, and I think that helps her keep this novel simple yet clearly aimed at adults. The language used has clearly been thought about so that the level remains suitable for the target audience, yet also shows a progression from start to finish and introduces new words and phrases.

I really enjoyed reading it. Unusually for me, I found I could hardly put it down. I think this was partly because it was genuinely an enjoyable story, and partly because the level was pretty much spot-on for my ability (this is set as Lefel Sylfaen) so I found I was able to read straight through most pages without having to resort to a dictionary (the glossary of new terms at the bottom of each page, as is common for Welsh-for-adults books, helps enormously). The language used is more northern in style, but I didn't find this a hindrance at all - in fact it helped to cement some knowledge of northern dialect that I'm bound to encounter in the wild anyway.

The last book I read before this was "Ffenestri" by Lois Arnold. If you've read up to the end of the Sylfaen level in that, you shouldn't have any problems with this and I'd recommend it as not only a good book for learners, but a good read in its own right.
Posted on 2020-04-13